Illamasqua, a British Heritage high-end luxury brand. Founded in creativity and nurtured in fashion over 10 years ago, the creation of Illamasqua as a brand was largely inspired by all things subcultural, which remains a key inspiration in
everything we create today. Our mission was to elevate and execute Illamasqua's instore presence by supplying retail display solutions.
At Pivotal, we designed, developed, manufactured and installed their luxurious counter display units.
Their bespoke product displays consists of an acrylic finish, this material was used to make the unit sturdy and easy to clean for the working staff instore. The use of black invites a sense of gaudiness and that added high-end feel. Each product section was carefully carved for easy functionality for the shoppers.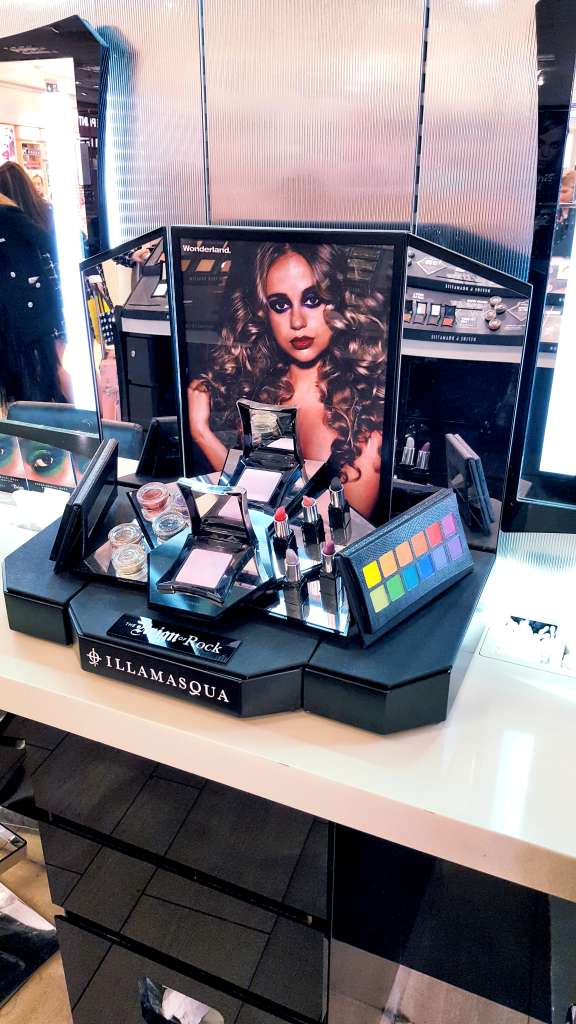 The use of graphic POS on their back panel, presents a model wearing the displayed items in the collection – a great captivating technique to entice shoppers to the products.
It was a pleasure to work alongside Illamasqua to execute their for display units and we are proud of the work we designed and developed to display their quality products.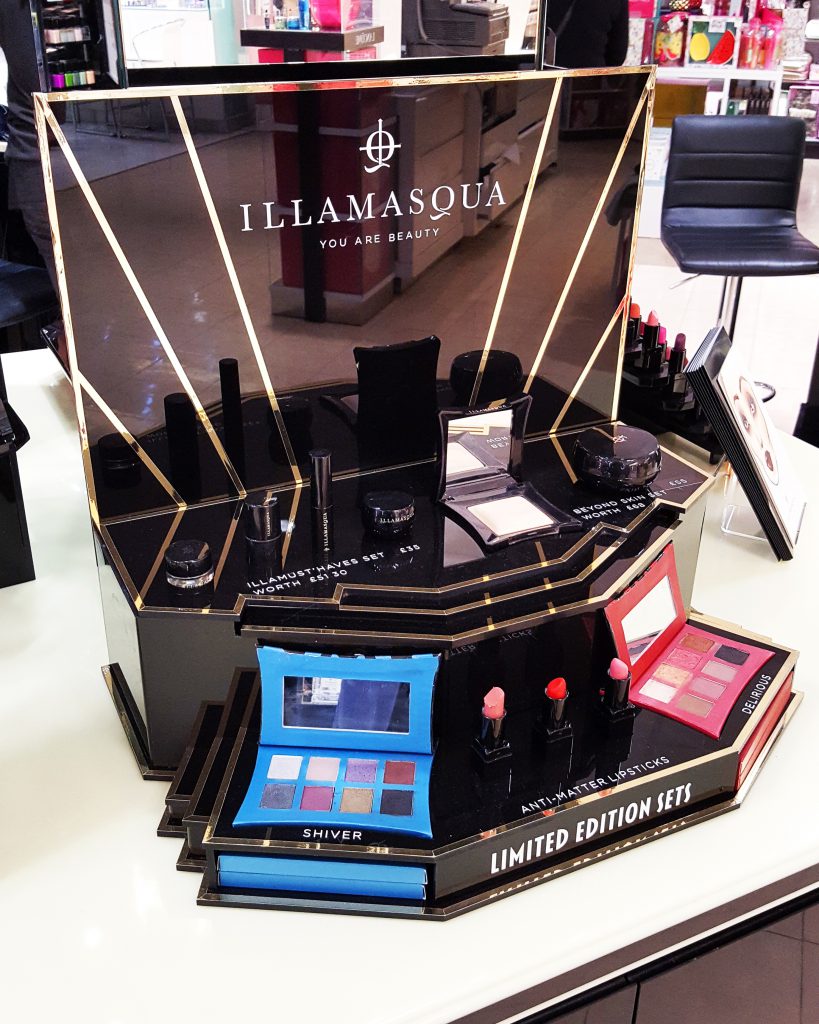 We look forwarding to working alongside future work with Illamasqua.