Pivotal's integrated GO CREATE and GO LIVE services where the perfect combination to innovate a brand-new store experience for TechHouse.
TechHouse wanted a new store experience that would pivot around their customer centric in-store services. As part of the brief, it was detailed for us to fully adapt our turn-key service, and take control of both the creative and installation process.
Through GO CREATE, we designed the store to enable shoppers to easily navigate by category and take advantage of the in-store customer service experience. Through GO LIVE, we meticulously controlled every detail of the build, ensuring both an on time and on budget result for the TechHouse team.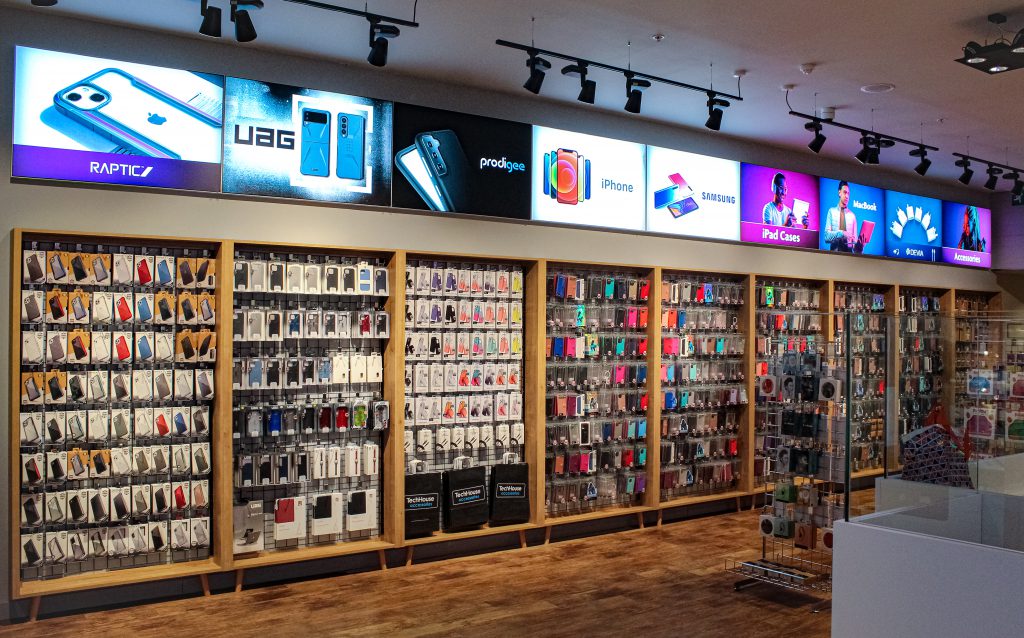 Together with the TechHouse' leadership, Pivotal created a retail strategy that provides an effective and efficient retailing vision for future store roll outs.
TechHouse has been providing holistic essential tech needs all under one roof for 30 years. They started as a mobile repairs service, but as personal devices and technology has evolved, they built their business model around this continuously moving market.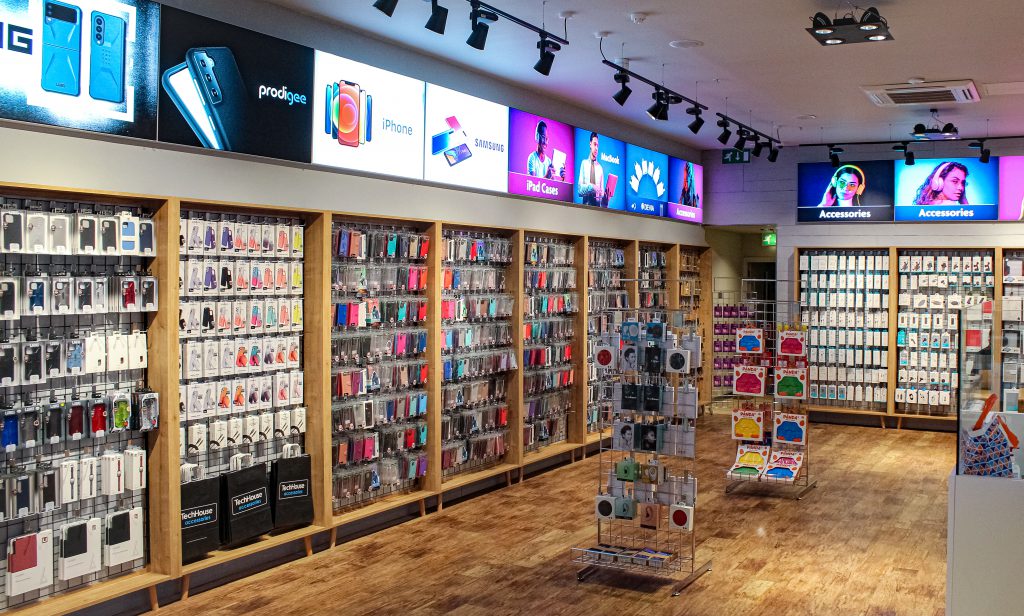 The new store experience combines high level, high impact perimeter lightboxes to ensure consumers navigate the store with ease, open plan work-stations for device repairs and the latest in touch POS systems to create a seamless, efficient and trusted shopper experience. Pivotal will now look forward to developing new sites with TechHouse, building a store network designed to provide a reliable and consistent brand to highstreets throughout the UK.