Ickle Bubba chose Pivotal to produce a show-stopping, grand product display to enhance their product line in store located in Ringwood at the Bournemouth Baby Centre (BBC).
Ickle Bubba represents consumers looking for good quality baby products at affordable prices. The founders, Fran and Veronica started Ickle Bubba in 2013 to give parents more choice, regardless of their lifestyle or budget.
Ickle Bubba have a wide range of travel systems, furniture, nursery accessories, car seats and strollers.
Our brief was to create an exclusive shopping experience for their branded destination at the BBC. Through our turn-key services, GO CREATE and GO LIVE we provided effortless transitions through design, development, manufacturing and installation.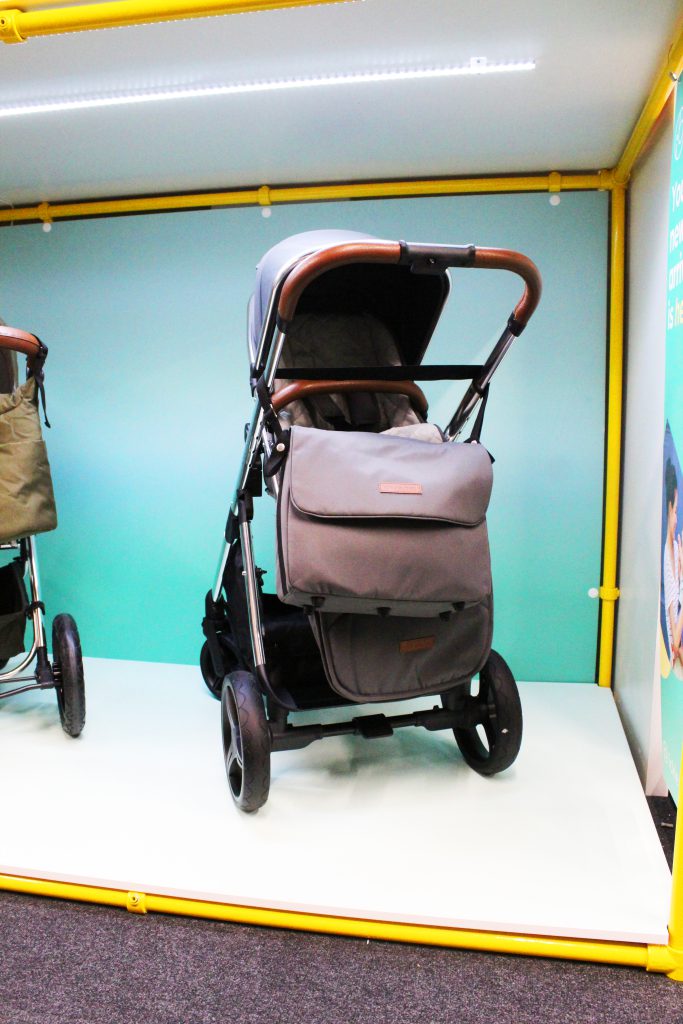 Ickle Bubba wanted a solution that would best showcase their range of strollers and car seats in a two-tier structure, whilst allowing the fixture to be safe and shoppable.
The final experience cleverly uses scaffold tubing, joints and fixtures resulting in a resilient space. The tubing and its fixings were powder coated to an approved pantone from the client to allow for the unit to add more colour and draw attention to the display. This choice ensured the instore design was aligned to their latest branding guidelines. Finally we added LED lighting to the experience to help highlight products and deliver a bright and welcoming environment.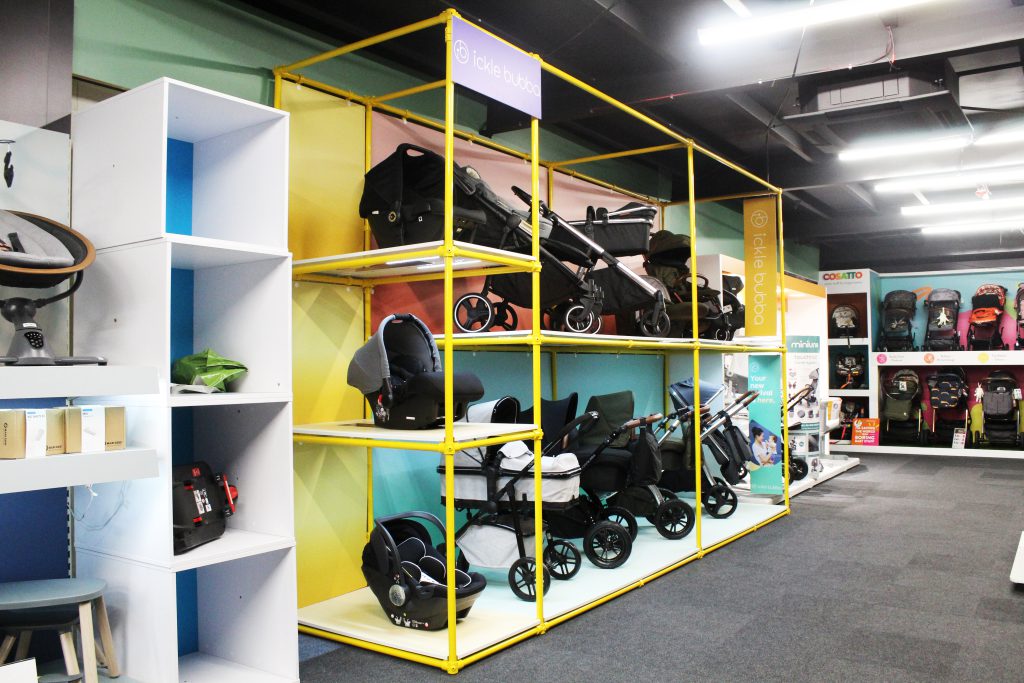 Client testimonial:
Thank you Emma Thorpe and the team at PIVOTAL RETAIL for executing this in store display, it looks amazing and the guys at Bournemouth Baby Centre are very happy. It showcases the Ickle Bubba range superbly., Delivered on time and within budget!. We look forward to our next projects with you.
Keith Belch - Key Account Manager