We were commissioned by Camelot to work with them on their FSDU display for Retail and Convenience stores across the UK.
We were able to successfully design, develop, manufacture and participate on install for this proud free standing display for Camelot in-store. These were produced for a number of convenience and retail stores where the highest footfall sits in store - allowing the highest rate of consumers to use and interact. With this in mind, we needed to make sure that the unit was strong, durable and long lasting.
This tender won to manufacture all graphics for the National Lottery PlayStation re-fresh. In total, there was 40,000 graphics kits produced and collated, as well as it being all printed onto a variety of materials.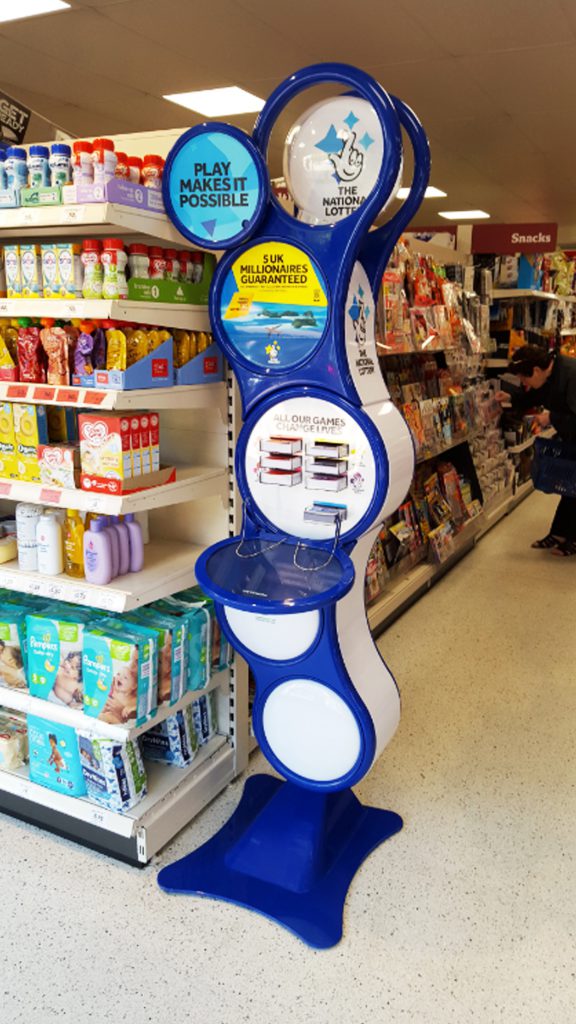 The use of materials made this project for the client cost effective and environmentally friendly. The print and both plastic that was used are 100% sustainable. This whole free standing display can easily be recycled - this element was important to us at Pivotal as we love to create eco-friendly and sustainable products as much as we can.
This unit can be easy to assemble, with little effort. The use of graphics are flexible as this can be changed by any of the in-store merchandisers as and when needed. Therefore, needing the unit itself is very low maintenance with little upkeep.