As have continued to work with Beiersdorf on a range of their retail POS, we are always keen and willing to get involved in multiple ideas for their product solutions.
We were briefed to design, develop and install all of their Eucerin Retail POS for their Pharmacy stores, inclusive of in store displays and window display solution that would entice customers into store.
This particular project was carried out for Pharmacy in Dublin, to attract customers on their recent Sun Care launch and campaign.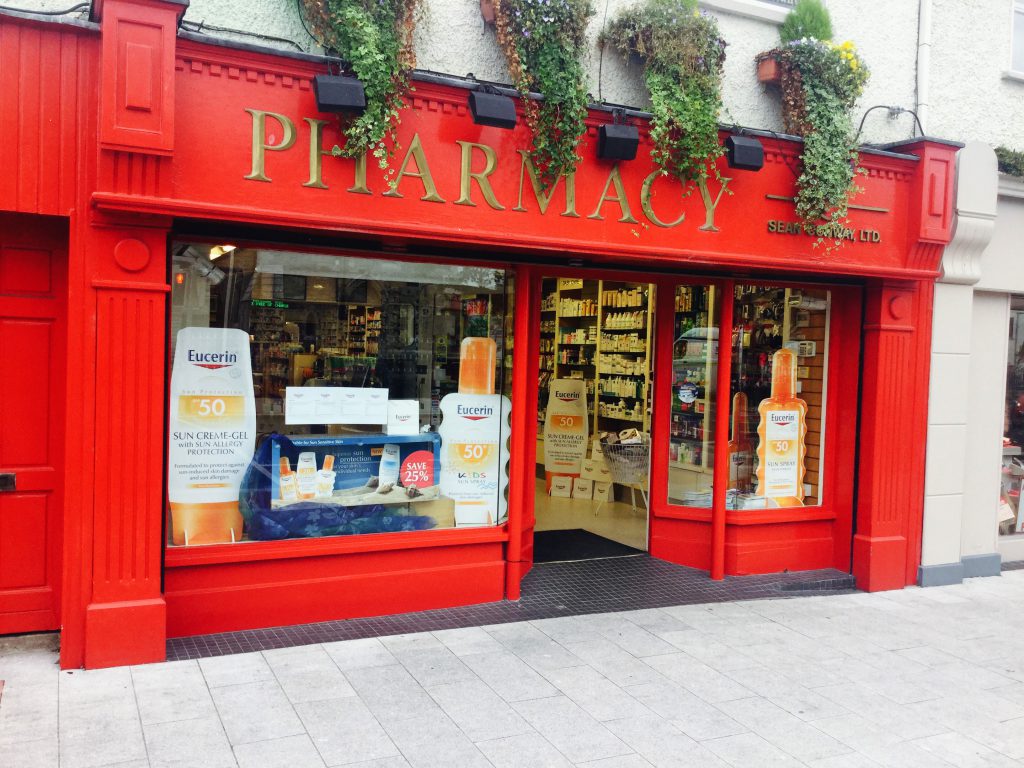 The aim was to effectively include Eucerin's branding across the displays whilst maintaining the new look and feel of the product launch. Our mission was to successfully promote their Sun Care line which embodies a collection of new and improved ingredients.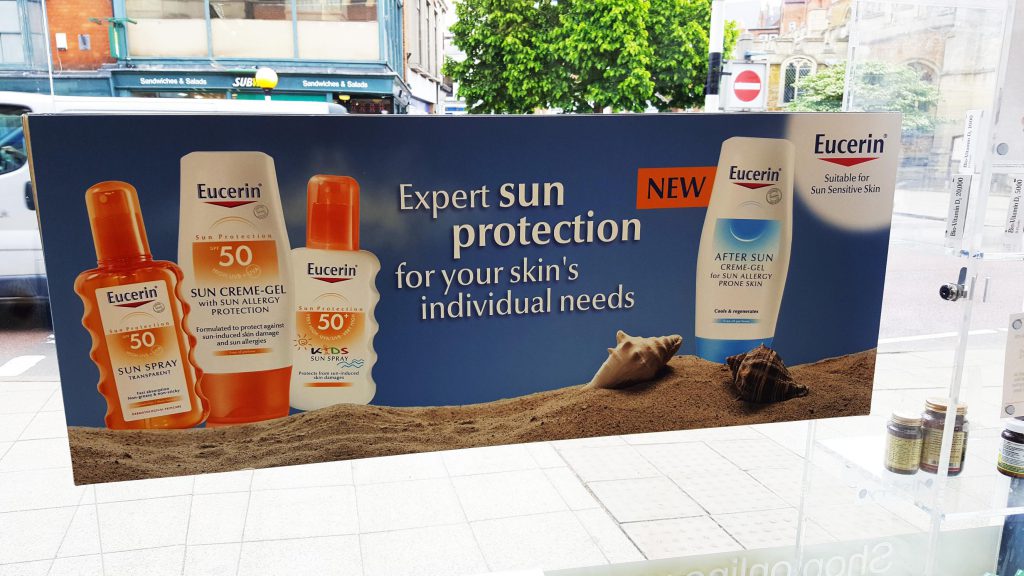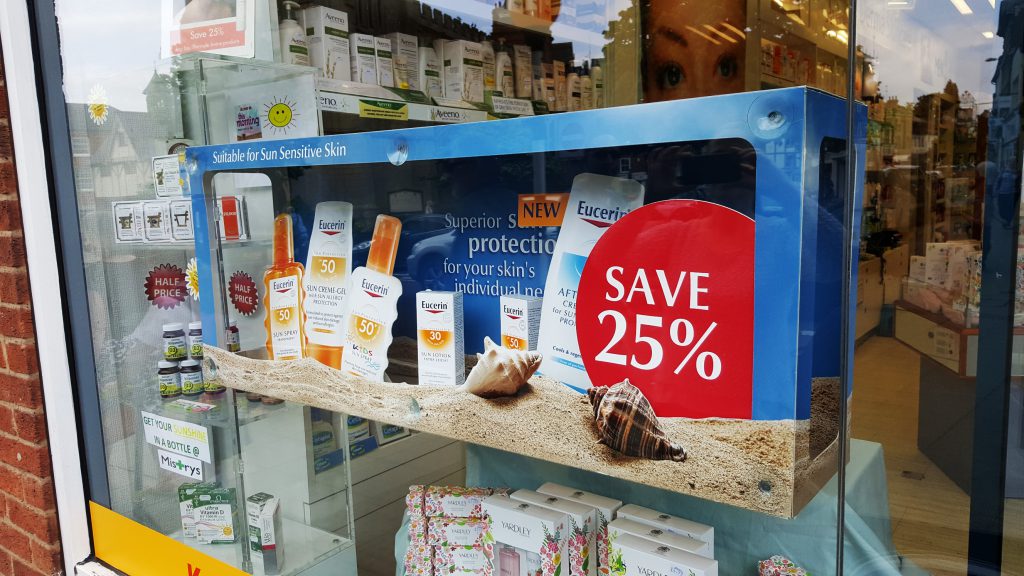 Although it was vital for our POS to be cost effective for the client, we didn't compromise on quality. With our 3D printing capabilities - we made sure that a choice over sustainability or not was to not be an option. The displays both in store and at the shop window were captivating and engaging.
Both Pharmacy and Eucerin were really pleased with the outcome and the whole display was a pleasure for us to create. We look forward to working with Beiersdorf on future projects!