We were briefed on a Gemini Quartz FSDU which was to be showcased in many of their showrooms across the UK.
This unit was sited in mainly kitchen showrooms, builders and plumbers merchants. It's target market is to both trade and the general public that will include DIYers, builders, plumbers and architectural specifiers. We wanted the presentation of the whole thing to be durable and free standing.
The unit also had to be strong and durable due to the weight of the samples that were displayed on the unit.
We made sure that when designing this unit, it was key for us to maintain a small amount of footprint to the shop floor without compromising on presentation of samples.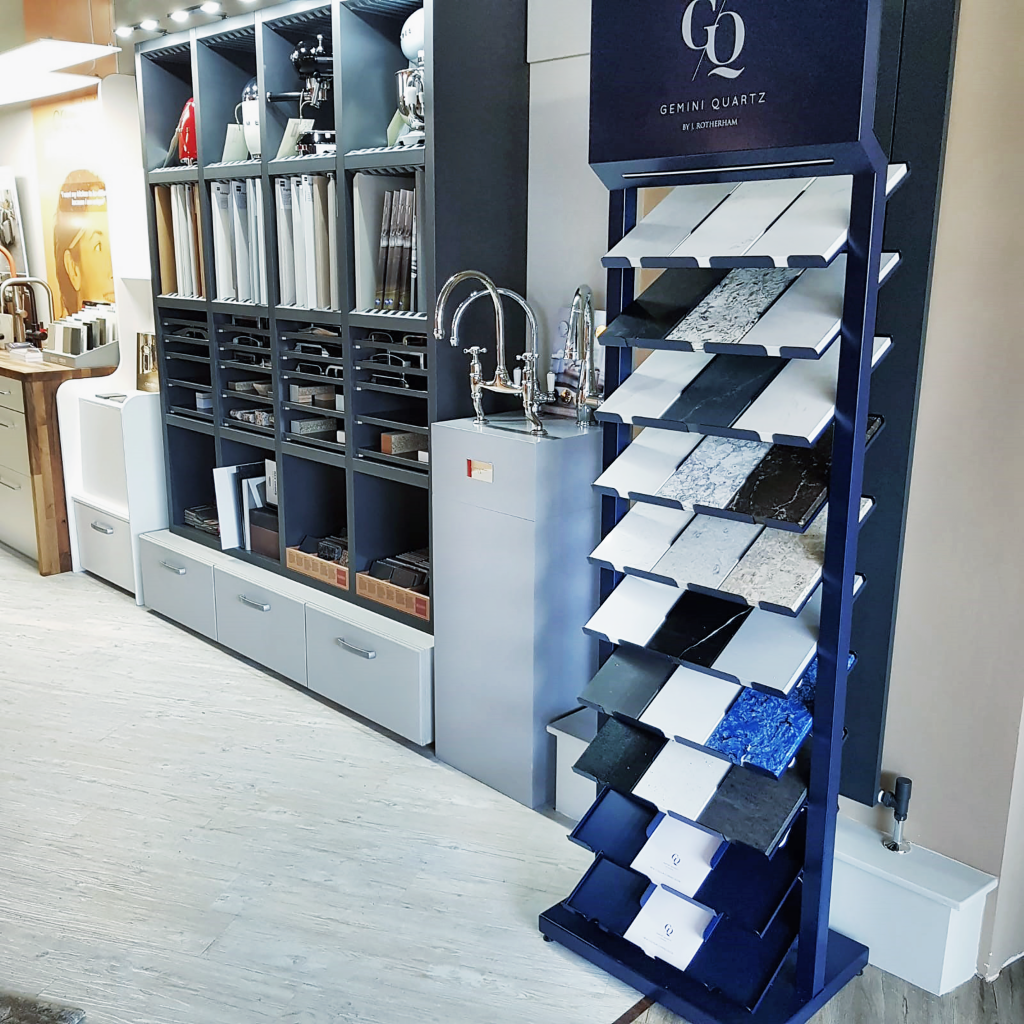 Our design needed to stand out and entice shoppers. With that being said we used LED lights to illuminate products - this would then show off the maximum potential and key elements of the products effectively, all whilst enhancing the lustre of the stone.
This particular FSDU achieved all the objectives supplied from the clients brief. It was designed, developed and installed on time and effectively to the client's budget. Gemini Quartz' awareness rose with pride which also led to an increase in growth of product against forecast.
It was designed to make both transportation and manual handling easier as the units were to be placed instore by merchandisers working as a one man team, therefore reducing installation costs by the client.
We look forward to working with Gemini Quartz on any future projects.