We were commissioned to design, develop, manufacture and install a Free Standing Unit for Grant Westfield for their Multipanel display.
We did around 80 units in total for multiple stores across the UK and not only did it excel, but it achieved all the objectives supplied by the client from the brief, as well as creating a flexible unit in aid to provide an effective value for money solution to cover their requirements. This bespoke unit creates an effective shopping journey for the customers with the use of large samples and being clearly visible.
You will find this stand in a number of bathroom showrooms, Builders and Plumbers merchants such as POCHIN in Leicester.
The client wanted something that was to be permanent in store, therefore we made it from sheet metal fabrication and powder coated it. We wanted to create something bright, appealing and with the use of acrylic – this made the unit durable and can be easily cleaned.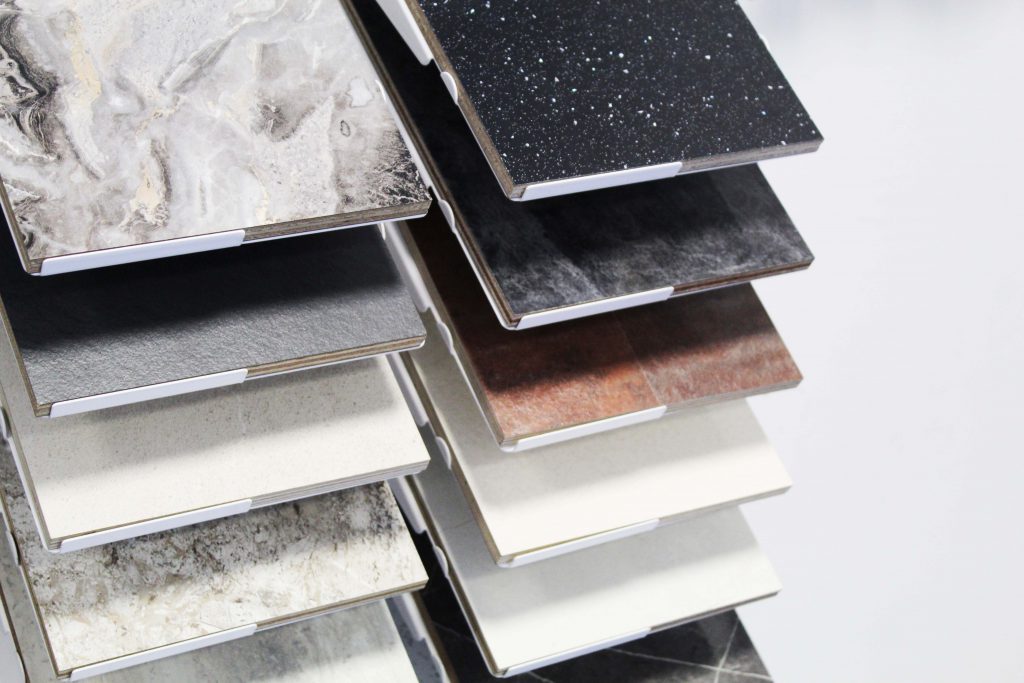 We considered using different materials such as laminated MDF, however, the beauty of metal was to apply graphics to it which would allow the sales staff to update the graphics easily without further assistance from an installation team – this makes the unit flexible and easy merchandisable.
Grant Westfield's brand, Multipanel is the largest in the UK that supply wall paneling which supply for bathrooms. It was vital to create an eye-catching display in store which would then boost their presence and would help increase overall sales.
We wanted to create an A4 measurement sample for each material displayed, which we believe to be the perfect and practical size for samples which were to be big enough and a realistic dimension to give the best visual for the shoppers.
Multi-panel, although being the number 1 UK market leader with 42% of the market place had a low presence in store and their previous displays didn't do justice for their quality products. We wanted to take lead and for the display to be free standing, at the forefront and to also have a removable rear support. We wanted this display to be captivating whilst illustrating their product ranges. After researching into shopping behaviour with our insight team, we found out that these types of stands tend to be placed in corners of stores, not necessarily where the biggest footfall is. We were wanting to create a display which would allow the shoppers to feel and touch the samples with ease.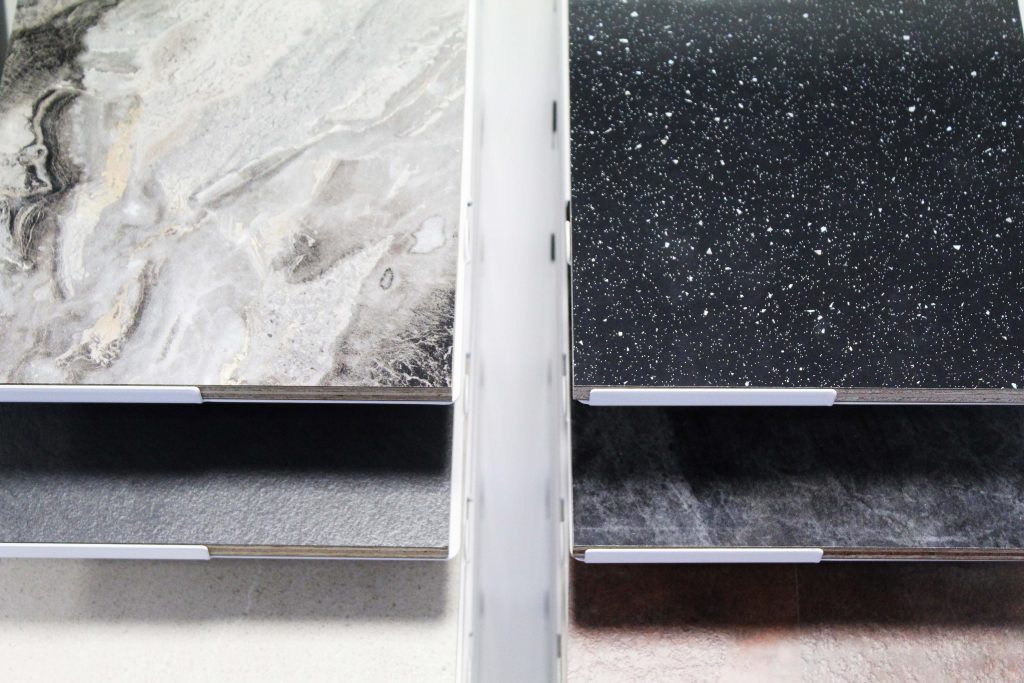 Grant Westfield changed their range regularly and they wanted to compete against their competitors. As home interior design is always evolving – they wanted easy flexibility to change the range with little assistance.
We made the unit with metal, with shelving slots both front and back – this would make it flexible to adapt between range launches as the shelving space would be reduced by the use of graphics. With future range launches, they have the choice to have a double-sided display.