We were commisioned by Iconic London to support them on their selected UK retail re-fresh. The refresh allowed us to combine our turn-key service inclusive of design, develop, manufacture and installation.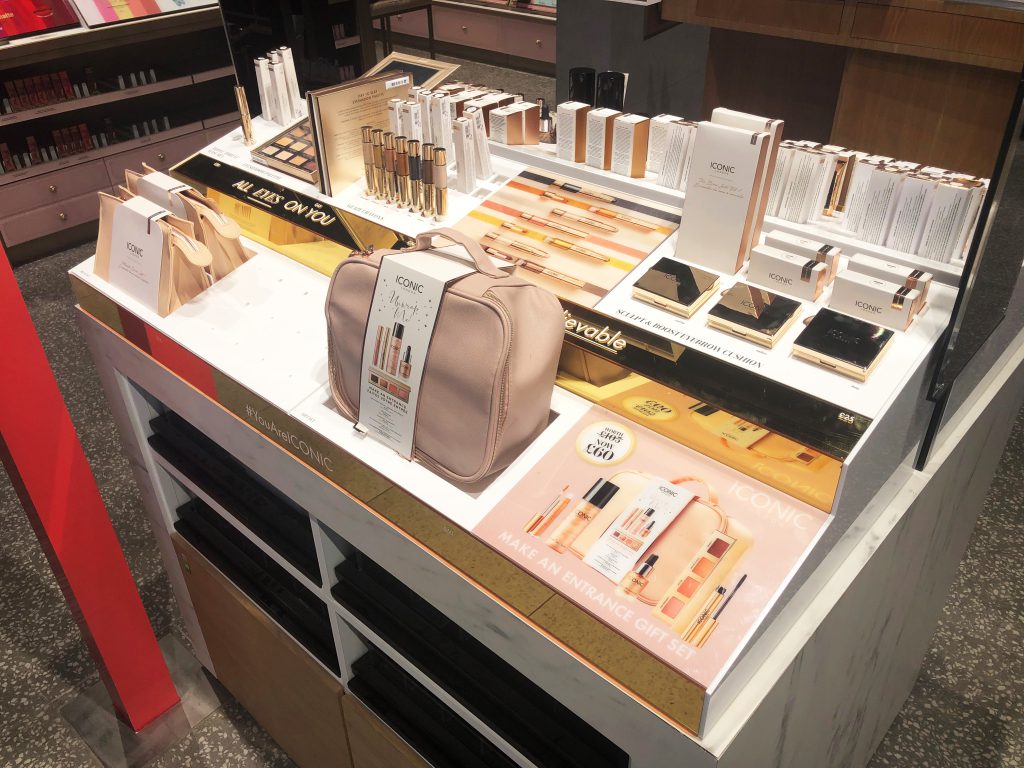 Iconic London are a successful cosmetics brand that hit the market by storm in 2015. You can now find the brand online, as well in stockists across the globe inclusive of the UK, USA, Canada, Australia, Germany, Poland, The Netherlands, Scandinavia, Thailand and United Arab Emirates.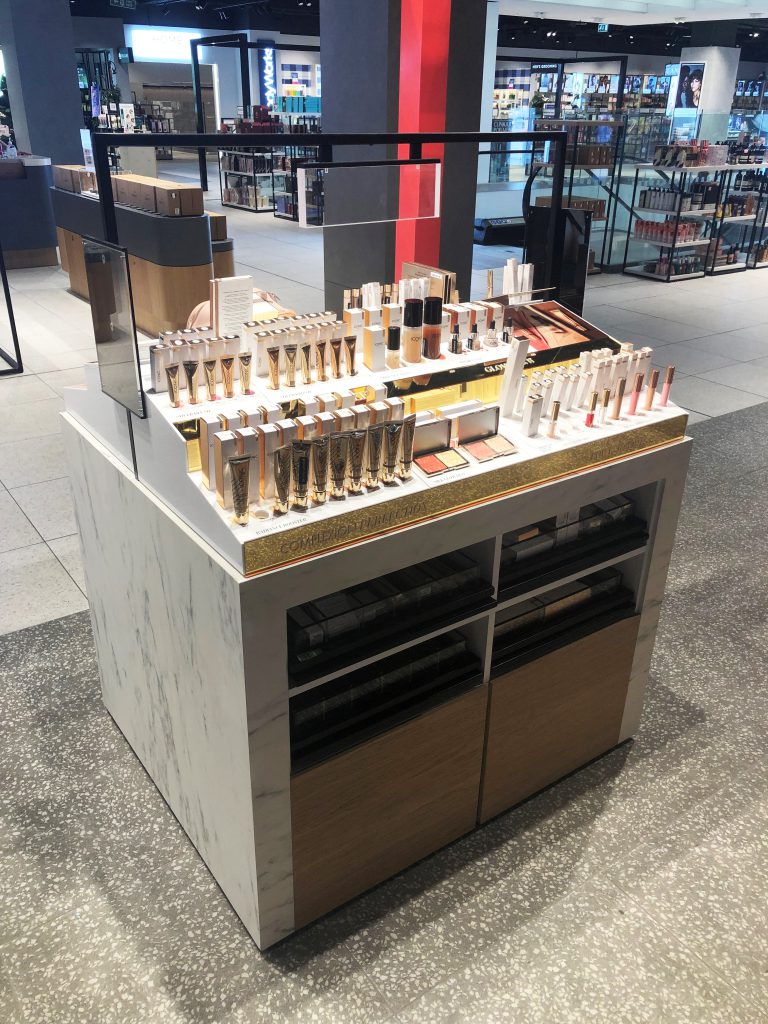 The roll-out comprised of NEXT Home & Beauty, Harrods Beauty and Boots stores here in the UK. With these retailers on board, we had to allow for a high-end finish, quality design and the best materials for that added sense of opulence.
Iconic London's primary most used colour is white and gold. With this in mind, we allowed for each display to stand out. Each showcase comprised of gold dominating accents which reflects the instore lighting - adding a touch of luxury. The products stands proud and strong in each product channel and locator - presenting the full range of Iconic London inclusive of their best sellers!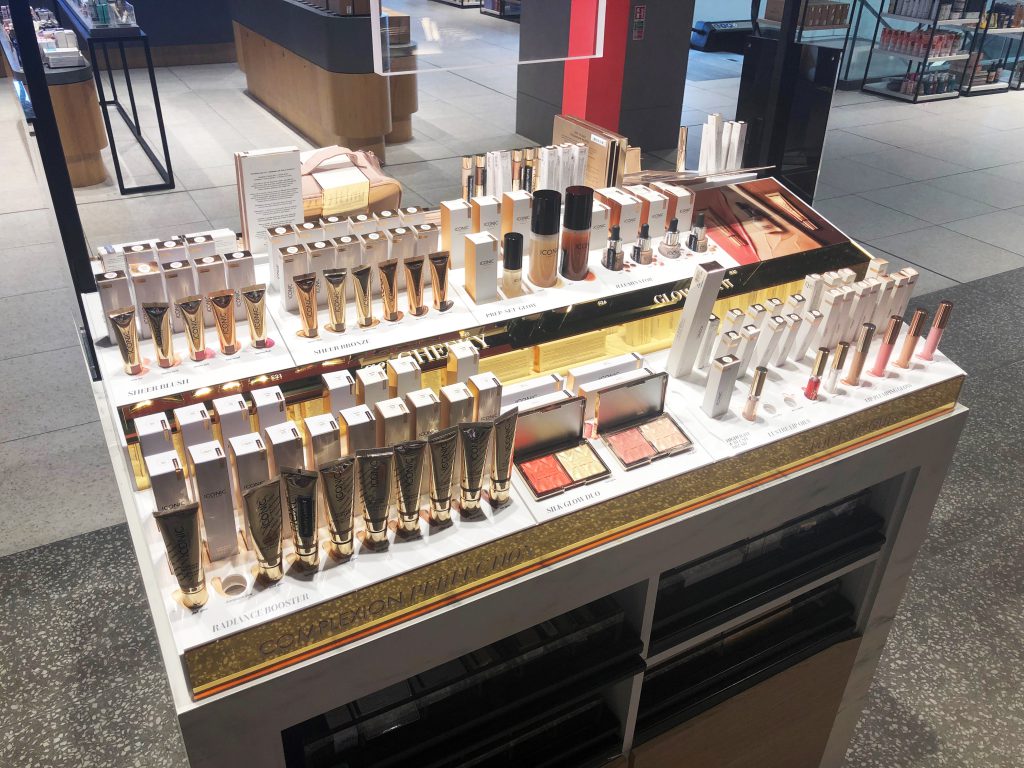 You can find this very own display in the Next Beauty store location at the Atria centre, Watford.
Well done to all involved in this project, and thank you again team Iconic London for collaborating with us on this project. We look forward to working with you on future activations.