During the unprecedented times 2020 encountered, it has been challenging to us all on being able to work alongside Retailers and in store brands to execute their displays and solutions. So we developed a range of Virus Impact Protection Systems (VIPS). We wanted to make sure that throughout this time we are here to make a difference, even more so than before. Our aim was to support as many of our frontline retail clients, to help ensure that the safety of their Customers and Colleagues were met in preparation to re-open their doors and be equipped and fit for purpose.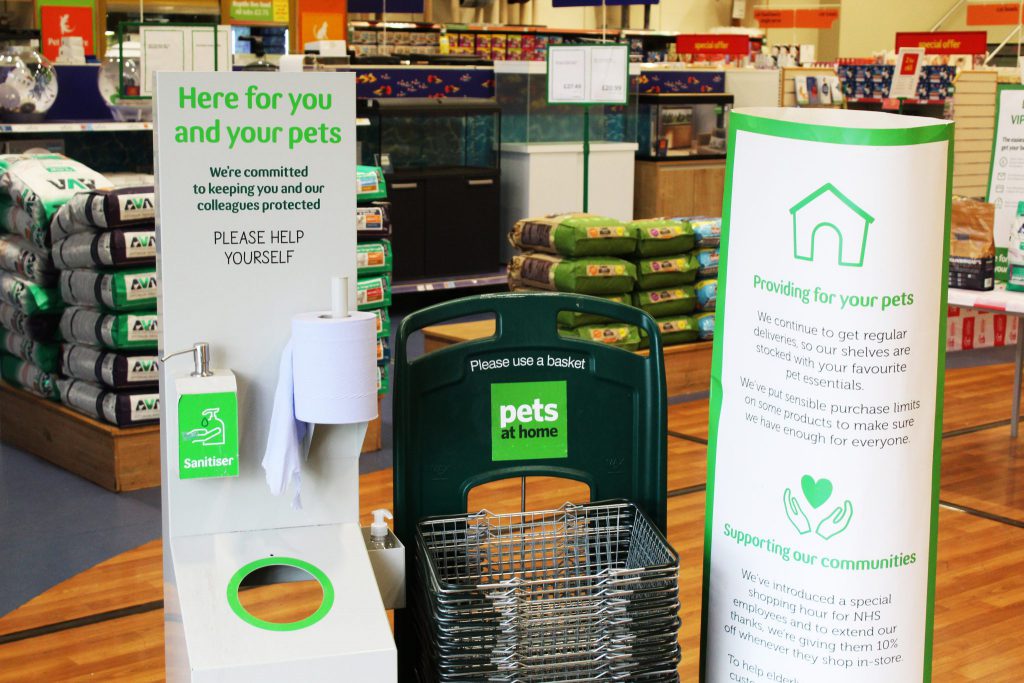 We recently collaborated with Pets at Home, the UK's leading pet care business, to create a safe, yet functional instore sanitiser solution and have now delivered our Multi-purpose Sanitising Station to all 450 of their retail stores.
Our Multi-purpose unit is retail grade doorway sanitising station. It comes inclusive with sanitiser, anti-bacterial spray holder, paper towel dispenser and bin. It is designed to be used by colleagues and customers alike to clean hands, trolleys and baskets. Our units are durable, sturdy and easy to clean.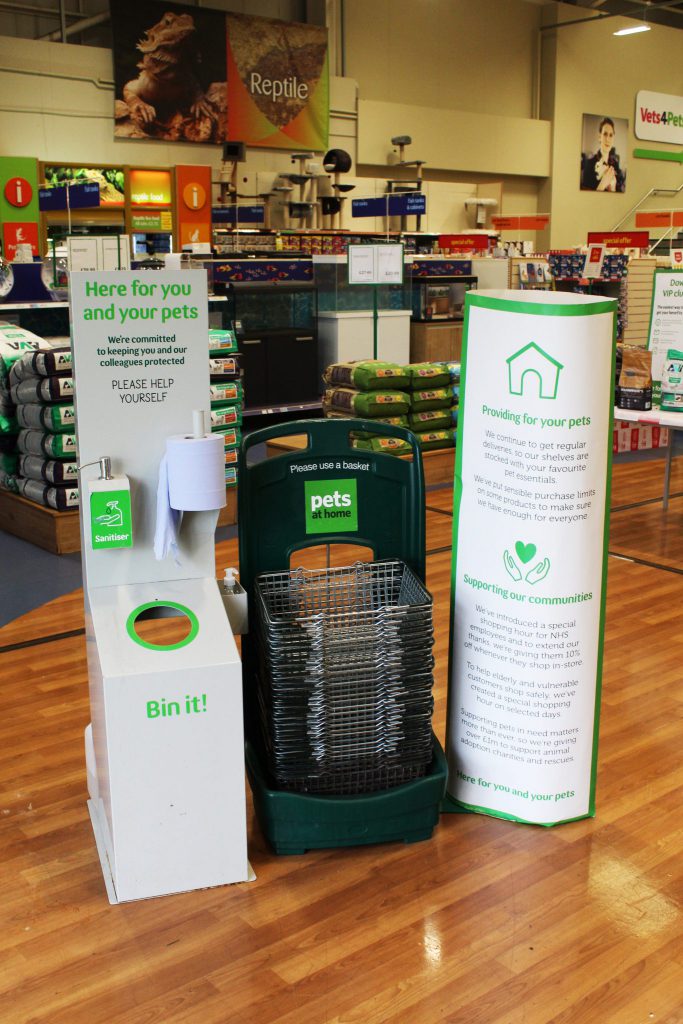 We incorporated the Pets at Home bespoke branding within the design and spec of the unit. It re-enforces their brand message of safety for the customer throughout the store, giving confidence to customers that Pets at Home has their protection at the forefront of their shopping experience.
It has been such a great project to be involved in and we want to thank Pets at Home for working with us, after all, the safety of those around us in this new hygiene aware 'normal' is what is important and we feel we have helped achieve just that.
We continue to work with Pets at Home to help maintain safety measures in their stores. Keep a look out for our next upcoming projects…