The Hut Group (THG), founded by Matt Moulding and John Gallemore, originally launched as a white label ecommerce provider in 2004. Over the following years THG accumulated multiple brands inclusive of LookFantastic in 2010. After investment in Beauty innovation and Manufacturing in 2018, Acquisition of Acheson & Acheson, a leading beauty product developer and manufacturer evolved the business. In 2019 THG started building THQ and THG Icon, which costed $1bn in offices and studio space located at Manchester Airport.
With now shipping to 195 destinations, 18 fulfilment sites and 300 localised websites – its clear to say that THG is taking over the consumer, health & beauty market.
The Digital Marketing Manager for LookFantastic at THG approached us to be a part of a unique Black Friday promotional project that was needed within 2 weeks. The brief was to source, re-brand, and deliver a classic arcade claw machine unit that offers the free play function.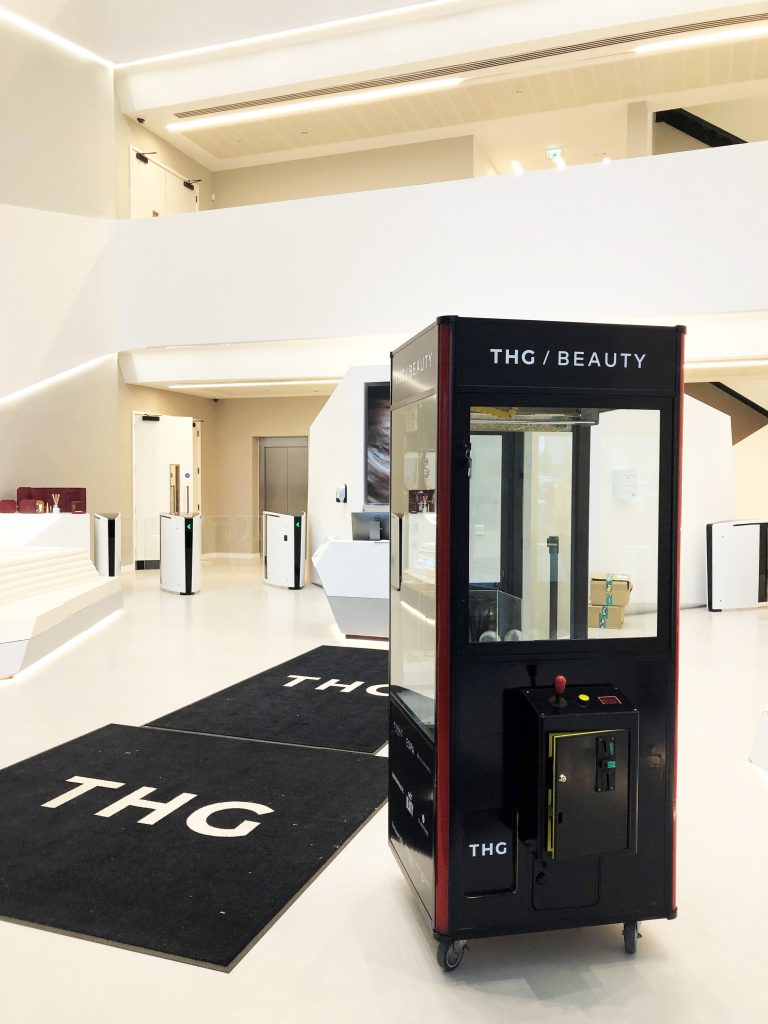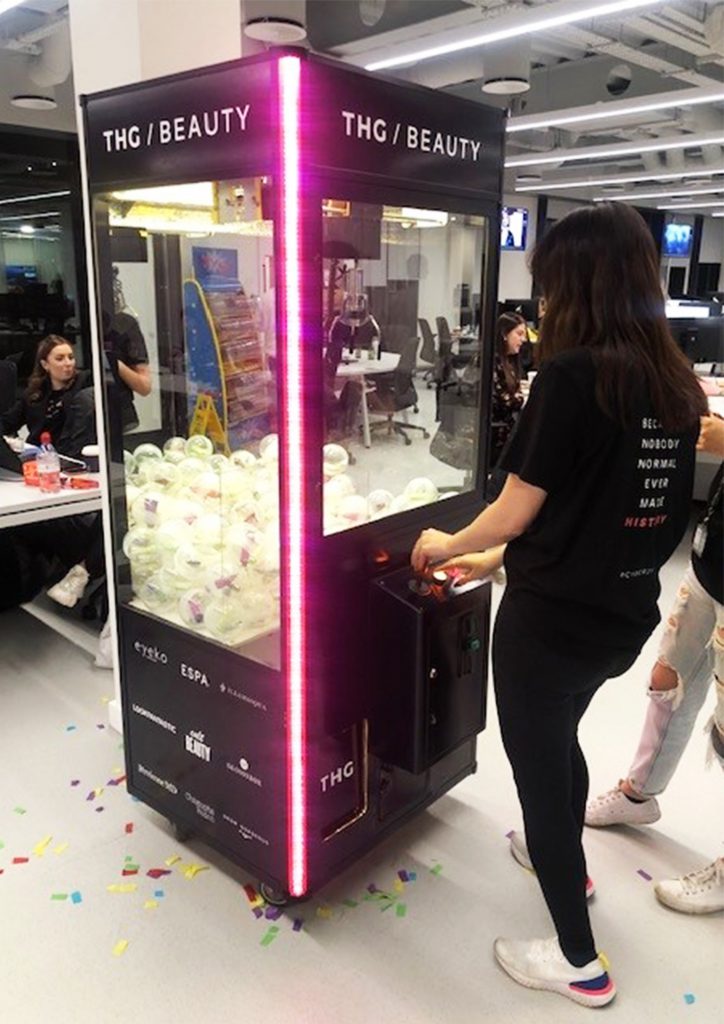 The brief was to source a working claw machine that offers a great interaction technique and for it to be completely re-wrapped and sprayed in LookFantastic' artwork. The artwork was inclusive of THG's brands and was the showcase for their inhouse Black Friday event workshop at their HQ in Manchester. We provided translucent capsules so that they were to be placed inside the cage. These capsules were filled with sample products from the LookFantastic range.
The machine is to be kept for personal use at ongoing promotional events, showcases and exhibitions.
We really enjoyed being a part of a fun and unique brief and are very pleased that the LookFantastic team were thrilled with the outcome. The machine brought great atmosphere to the office environment and had everyone involved!
We look forward to an on-going collaborative partnership with THG.