We worked with Vapouriz to create a stand out premium Vaping Display unit for their Double Drip vaping range.
Our aim was to maintain the look and feel of both branding guidelines as well as effectively illuminating the products in-between the shelving. This lighting illuminates the product which will allow the consumers to most likely interact with the unit, to find the product with ease and to offer a better shopping experience.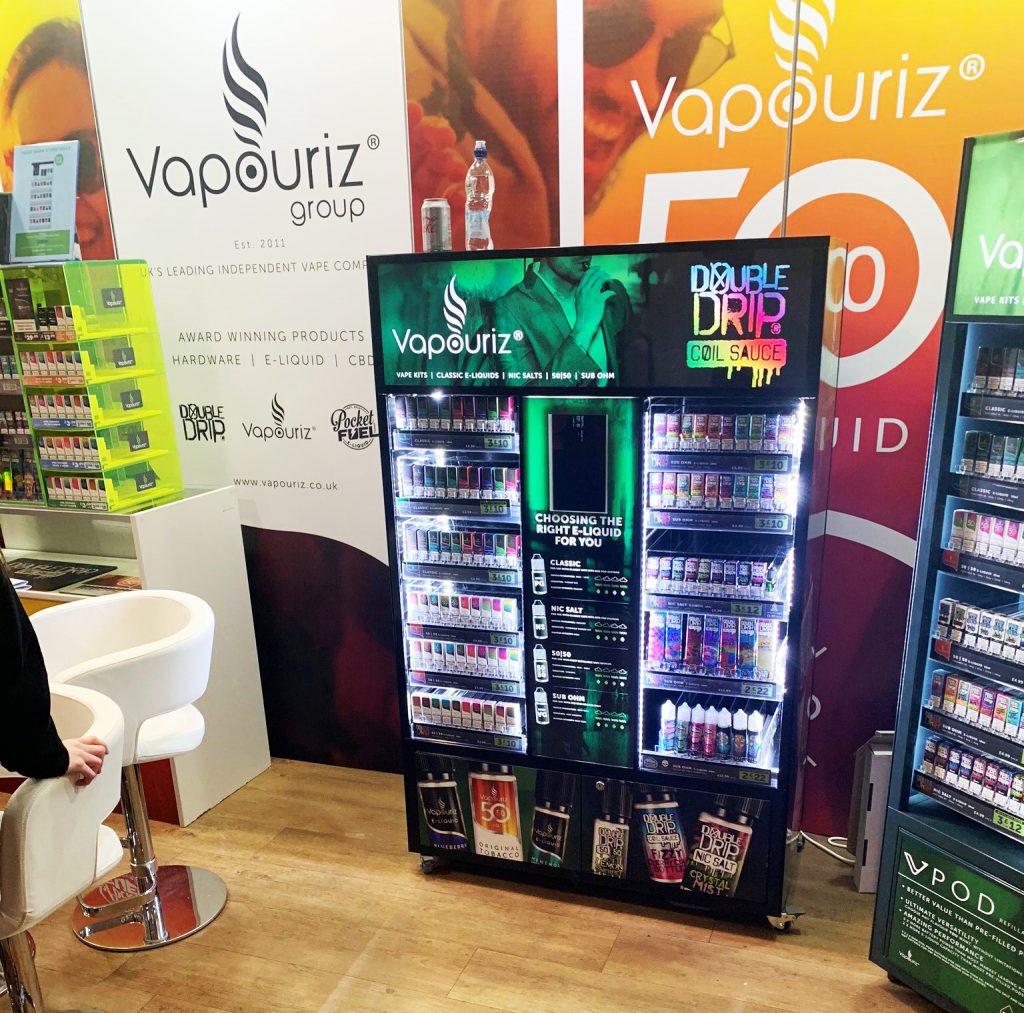 Vapouriz utilised our full turn-key service. We were able to Design, Develop, Manufacture, Deliver and Install this solution direct to their customers - for both Convenience and Retail settings.
We wanted this unit to be educational for its consumers, so doing so, we included an educational short write up in the middle which gives the customer a better insight into what vaping product and liquid is more suited to them. This educational section brings more than just influencing the category - it helps the customer understand the product and leaving them feel assured that the purchase is right for them.
With the Vaping industry becoming more competitive, its key for brands to stand out in store. Our marketing objectives were hit from the brief successfully and this exclusive Double Drip Gantry unit screams premium, whilst delivering a display solution that has already increased sales for Vapouriz.
We look continue to work with Vapouriz and look forward to developing more projects and innovation to their displays.