We collaborated with Vapouriz on their Premium Gantry UK rollout. The product comprises of a two-part unit – a base inclusive of drawers and a divider/ dispensing system with incorporation to display and retrieve products. Inclusive of LED illumination with flexible shelving and a bespoke push-feed system that allows the retail assistant to retrieve products for the customer at any one time.
After being well established in the vape and tobacco market sector with proven techniques to uplift in sales, as well as being an innovators for new ideas, we saw a need for a category solution within the vape sector that would drive the category forward and increase success.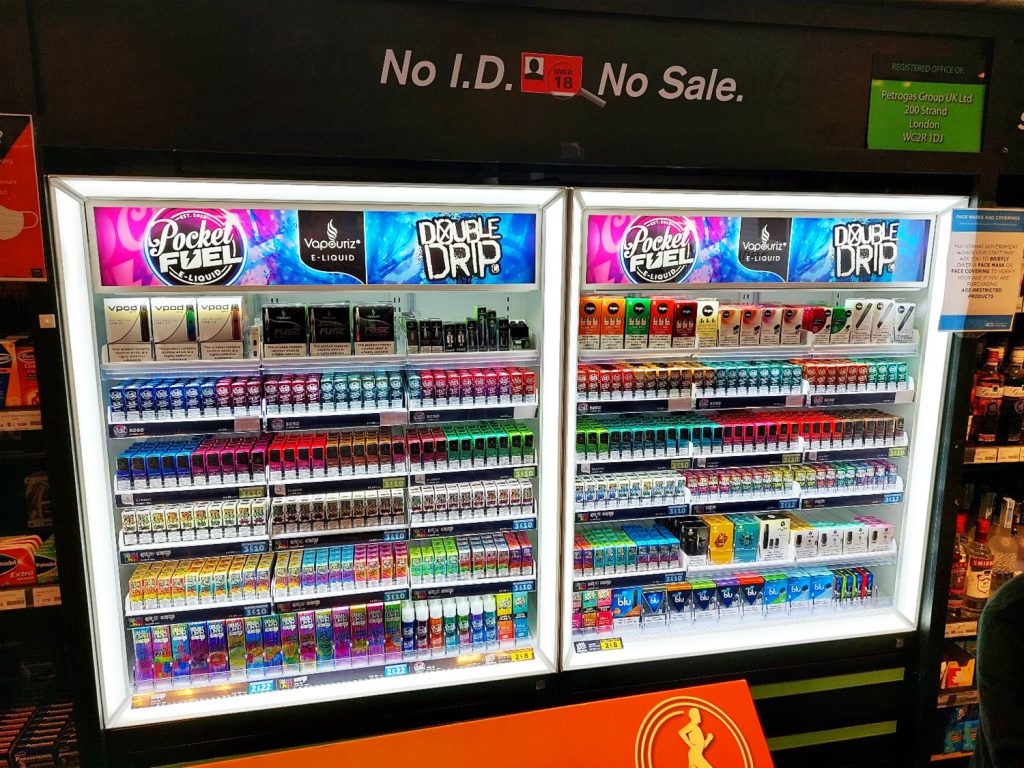 Internally, we researched and developed a solution that would work across multiple retailers and sites. We moved away from traditional Tobacco gantries and moved the tobacco into drawers, incorporating an easy dispensing system. The gantry was designed to be as flexible as possible in-regards to multiple internally configurations to suit a wide variety of different product and manufacturers, as well as being able to introduce a promotional hot spot area that had never been seen before on this type of gantry.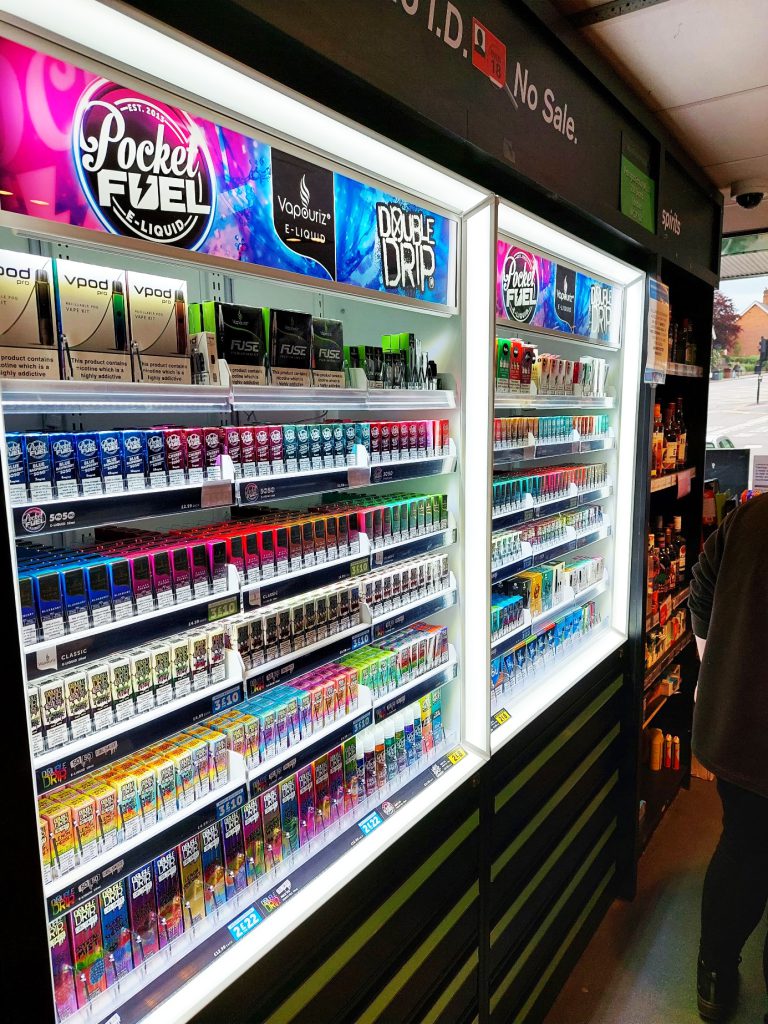 We were able to successfully develop and manufacture our very own exclusive and cost-effective push feed system, again, to cope with a wide variety of different products that are effective for both narrow and wide items.
Adding illumination was deemed to be a key part of the design, both from a general store and customer facing perspective. This full illumination gives the product great benefits and ensures that the front of the product is illuminated as opposed to just the top, which would have overall created shadow and making the front of the boxes hard of reading. We were able to creatively product this solution to attract the shopper's attention in store and overall illuminate a dull space in store.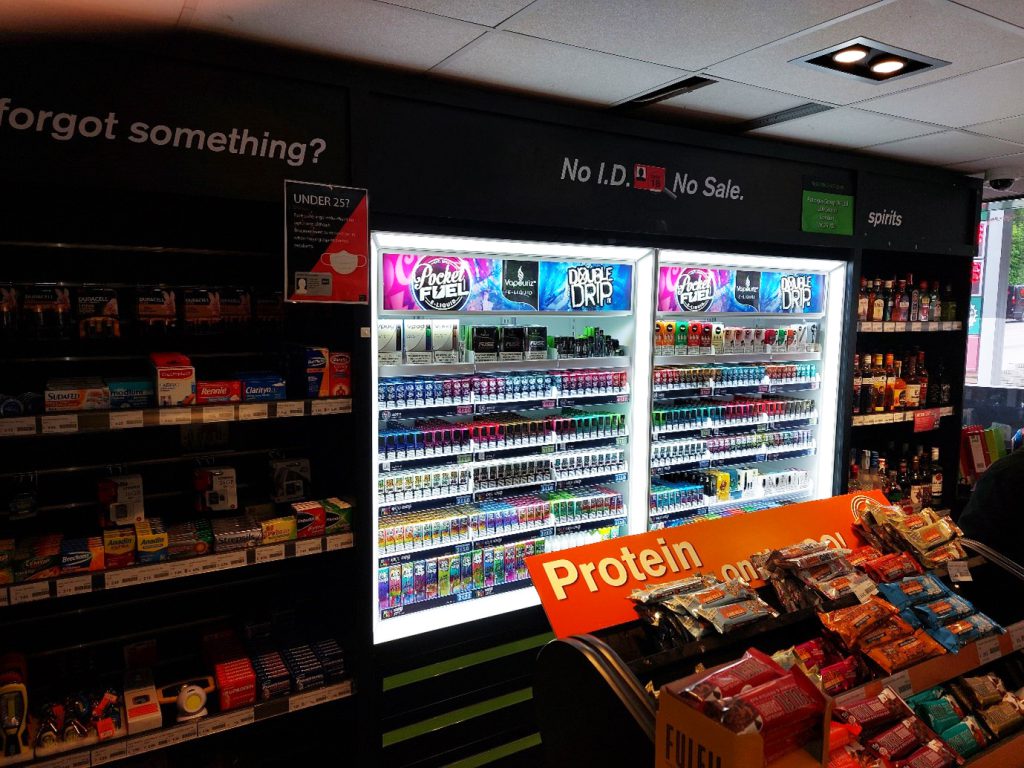 Ultimately, we have a long-standing history in both the tobacco and vaping markets, so in creation of this particular unit, we were able to use our extensive knowledge and experience to best create a solution that will take the vape category to the next level.
This production was a first-time showcase that such a unit has ever been conceived and produced.
The manufacturing processes used to create this unit was mainly comprising of steel fabrication. This was also supported by acrylic fabrication and injection moulded components, along with digitally printed paper graphics. These materials were particularly chosen due to its durability and sustainability factors. The steel comprises of 80% recycled material and can also be recycled without losing any of its properties, therefore can be used over and over again. It's lifespan in a retail environment is far greater than any other material, which means there is saving on manufacturing new display units every time.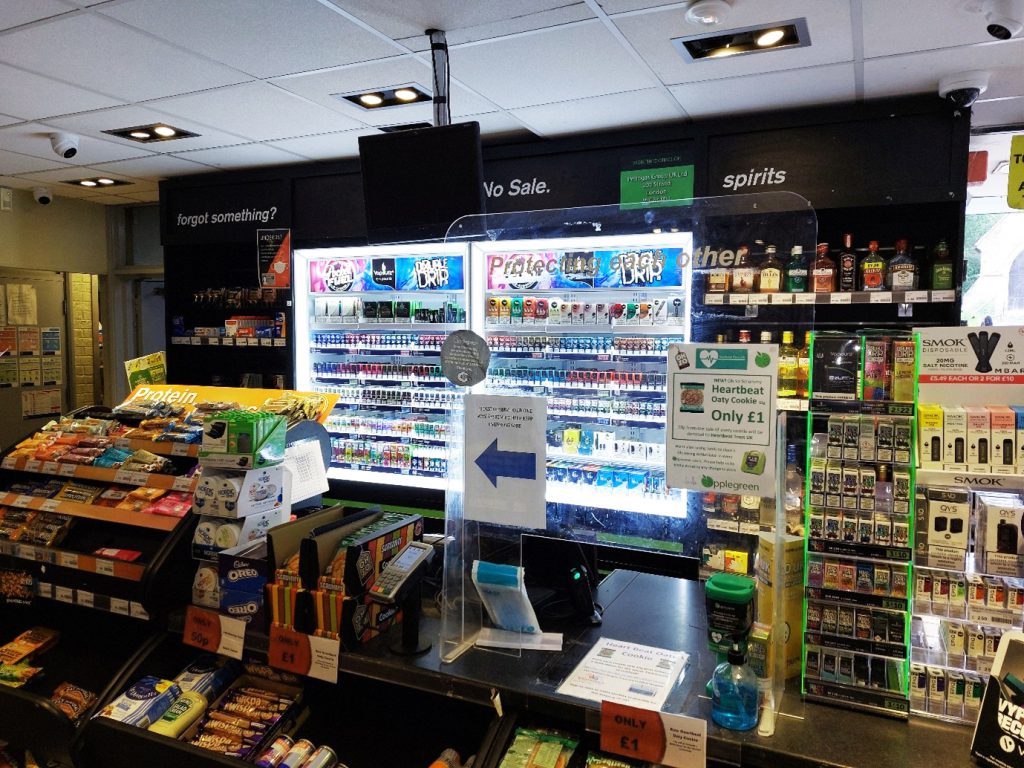 We were able to successfully future-proof the unit within the category, especially with its flexible carcass and shelving system – allowing the unit to suit any space in stores.
Sales on average have increased by up to 400% in stores, and both the client and retailers were extremely happy with the solutions and its results.
Thank you for collaborating with us once again Vapouriz. We look forward to continuing to support your instore branding activations projects.